Liouying Plant
(EPS Molding factory)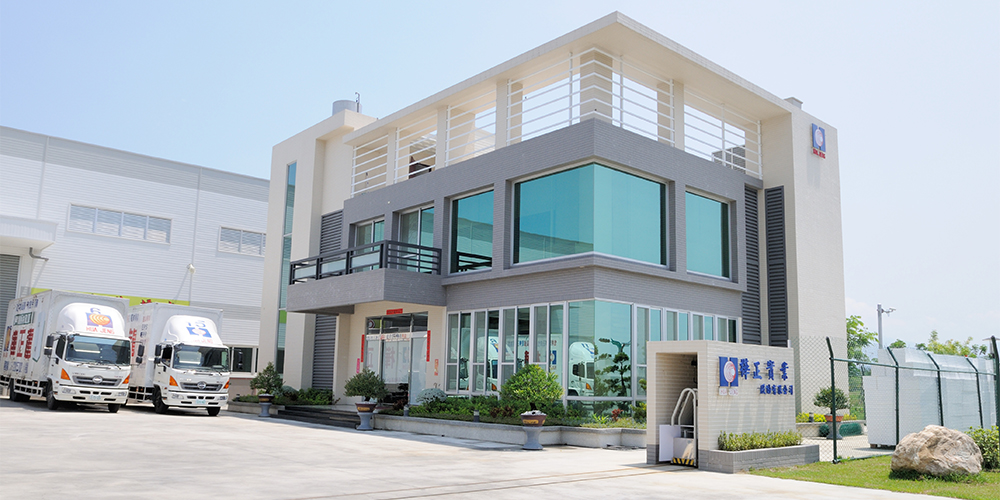 In face of current difficulty and fierce competition, the pressing matter of the moment for Hua Jeng Chemical Industrial Co., Ltd. is to vertically integrate businesses of the industry. The operating and investment models for fishing box and appliance packing product will be one of the items to be changed by automatically rooting downwards based on the principle of "quality first" in order to create more profiting chance to expand. The "fishing box and appliance packing product manufacturer" mainly aims to markets in central Taiwan and South Taiwan. The market of fishing box in Taiwan is steady, but the quality is variable.

We use the high-standard fishing box molding machine together with the home-made stable raw materials for fishing box to lead the market to "standardization" and then transform the market and increase profit. We use the high-standard Germany-made equipment to produce high-quality electronic packing materials by EPS, EPO and EPP so as to create competition.
The market of EPS raw materials changes sharply because the productivity increases and policy changes in mainland China. As a result, it becomes more difficult for us to sell our EPS raw materials to mainland China. If the above-mentioned factory is established, we can integrate the EPS raw materials and processing and hence we surely can create profiting chance and bright future.

Liouying Science Park is located nearby Xinying of South Taiwan, close to our head office.
Company Information
Liouying Plant (EPS Molding factory)
ADD:No.8 Gong 5th Road, Liouying Dist. Liouying Tech. Ind. Park, Tainan City. Taiwan. R.O.C
TEL: 06-6234098 (REP.)  FAX:06-6230782
Website: www.huajengeps.com.tw